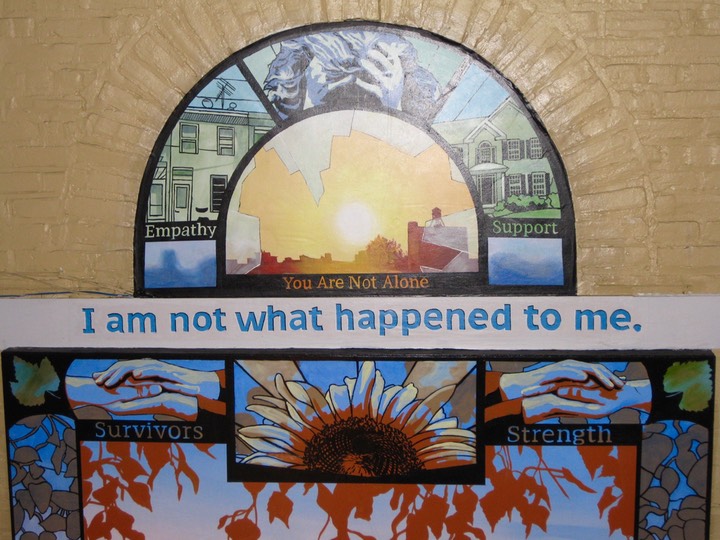 You Are Not Alone. By Eric Okdeh, David Guinn & Michael Reali
In my professional world, I come into contact with many social service agencies, social workers, counselors, etc. Many of them do outstanding work in the community—helping countless children and families in need. One of the agencies that I've had the privilege to work with for many years is Lutheran Settlement House. Lutheran runs a wide variety of programs. They include: 
Bilingual Domestic Violence Program; 
Community Education & Employment;
I've gotten to know many of the staff from their Bilingual Domestic Violence Program. I  cannot say enough positive things about the support that they've provided for the parents and children I've referred for services. Lutheran also gives out annual "Women of Courage" awards. My longtime colleague  Karen Hudson, was one of the recipients of this award. Karen, along with the Homeless Health Initiative team that she leads through The Children's Hospital of Philadelphia, has worked tirelessly for many years to help the families of Lutheran's shelter program. Karen was quite deserving of this award, and her colleagues were thrilled when we learned that she had been honored in this way. In addition to this award, Karen was featured as part of the Today Show's "Pay it Forward" series when she was honored by Tamron Hall of the Today Show in a feature that aired on December 15, 2015. 
As is noted on the Lutheran Site, Karen recently endured a tragic loss, when her son, Mark, was fatally shot—a victim of domestic violence. Mark, who like his mother, had a history of community service—worked as both a police officer and a firefighter in Delaware County, Pennsylvania—just outside of Philadelphia. With the aid of the Philadelphia Mural Arts Program, Karen was surprised by the unveiling of a mural inside of Lutheran which featured Mark. You can see this touching tribute to Karen and Mark in this video. (It's well worth sitting through the advertisement prior to the start of the story video. :))
In addition to the mural honoring Mark ("You Are Not Alone"), Lutheran also has another mural ("Settlement House Roots") which pays tribute to their many programs. That mural is found on the outside of their building, and continues inside the building. Both of these murals were created by  mural artist, Eric Okdeh. To learn how you can support the great work of Lutheran Settlement House, click here. 
-Rob

Murals Shown Below:
You Are Not Alone. By Eric Okdeh, David Guinn & Michael Reali. 1340 Frankford Avenue.

Settlement House Roots. By Eric Okdeh & Michael Reali. 1340 Frankford Avenue. 
Click on the thumbnails to start the slideshow: