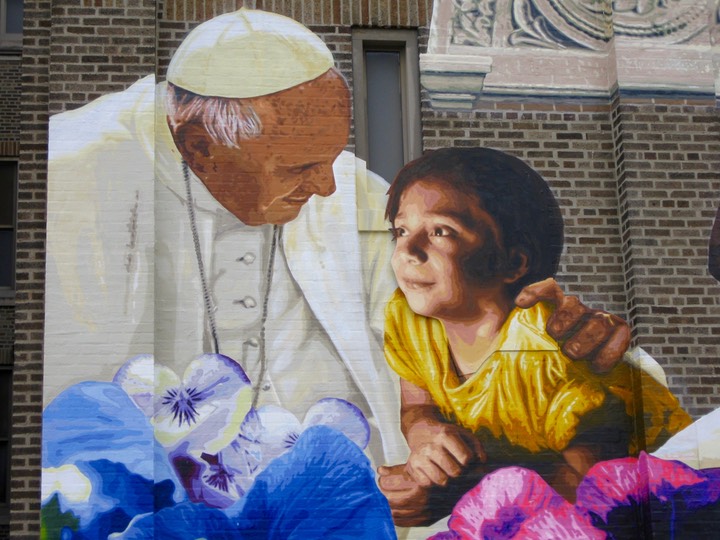 The Sacred Now-- Faith and Families in the 21st Century:  Cesar Viveros
In September 2015, The World Meeting of Families Congress was held in Philadelphia. The highlight of this visit was a Papal Visit by Pope Francis. Throughout that weekend, people from all over the world visited Philadelphia. It was estimated that one million people attended the Papal Mass held on the Benjamin Franklin Parkway. To honor this event, the Mural Arts Program of Philadelphia, led by the amazing mural artist Cesar Viveros, created a magnificent mural which was to be installed on the side of Saint Malachy School (an Independent Mission School) which is in North Philadelphia. 
The final panel of the mural was presented by children to Pope Francis, who signed the mural. The creation of this mural was an enormous effort which is described in this joint press release. from the World Meeting of Families and the City of Philadelphia Mural Arts Program. 
The signing of the mural by Pope Francis was a wonderful moment--a highlight of that weekend. Here is the news video from that evening. 
-Rob